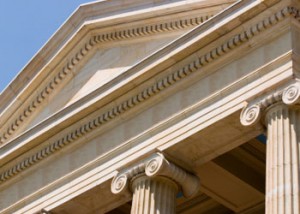 ALL Solutions, Inc. provides the highest quality acquisition and logistics services to our Department of Defense customers. We bring expertise in Supply Chain Management, Financial Management and Contract Administration. Our highly qualified management team has the experience to manage and provide quality services for complex programmatic, operational and technical programs. ALL Solutions approach capitalizes on this proven managerial skills and experience to ensure we provide responsive quality support and products. We accomplish this through frequent client follow-up, clear contract controls, efficient financial management and effective information tools. Our task management process will ensure that all efforts are properly managed.  We provide tools, methodologies and people, ensuring successful delivery of large projects and programs.
We assist our government clients in the areas of:
Logistics and Supply Chain Management
Program and project management assessment
Contract Cost and Price Analysis
Long Term Contract Management
Feasibility, business case development and monitoring
Acquisition management support
Dispute and investigations support
Operational Effectiveness
Measuring defects, delays and returns
EEO matters
DLA/DSCR
Weapons Systems Support Managers
ALL Solutions, Inc. provides analytical support to Customer Operations Directorate. We analyze and review key performance metrics used for assessing DLA impact to its military services customer's readiness.
Analytical and Logistical Acquisition Support
ALL Solutions, Inc. provides acquisition support to aid Customer Operations and Strategic Directorate in leading weapon systems and complex supplier focused acquisition efforts.
Our staff is knowledgeable of Government acquisition and contracting processes and regulations and performance based logistics principles. We have extensive aviation supply chain experience that provides us with the unique ability to conduct a deep-dive on the data to reveal often over-looked issues and trends.
Cost & Price Analysis
ALL Solutions. Inc, provides pricing analytical support to DLA Aviation Procurement Process Support Directorate's Pricing Division. We conduct cost and price analysis, use quantitative techniques and evaluate and prepare pricing objectives to ensure that the Government purchases supplies and services from responsible sources at fair and reasonable prices.
DLA Aviation Philadelphia
Long Term Contracting Strategies
ALL Solutions, Inc. provides support for development of strategic long term contracting efforts. We identify items suitable for addition or establishment under a Long Term Contract.
We focus on requirements for quantity and on-time delivery, analysis of cost savings potential for LTC candidates and other logistics oriented research.